Claire Consults from two locations: 1. Her home clinic in Maroubra- Tuesday, Thursday, and Friday 2. Coogee Medical Centre- Thursday evenings, and Saturdays Claire specialises in; fertility, weight loss, children's health, men's health, preconception care, post partum care and lactation support, as well as general health concerns such as digestive health, immune support, hormone regulation and natural pain relief. My goal is to support each person with food as medicine, and with the help of clinically trialled and tested Herbal and nutritional medicines I find the results speak for themselves. Please have a look at my online calendar and see if there is a space available for you today. Contact Claire: 0401 512 569 I look forward to supporting you very soon.
Claire
Founder and Principal Consultant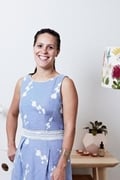 Optimise your health and well being with naturopathic and nutritional advice from an expert naturopath. Specialising in weight loss and fertility Claire helps her patients find balance in their every day lives to help them achieve their health goals. Evidence based herbal medicines, practitioner strength (and quality) nutritional supplements, and specialised dietary advice will ensure your chances of losing weight and falling pregnant are maximised.
1 Lurline Street, 2035, Maroubra
0401512569
21 Carr Street, 2031, Coogee
0401512569
Thursday

Saturday

4:00pm - 7:00pm

8:30am - 4:00pm